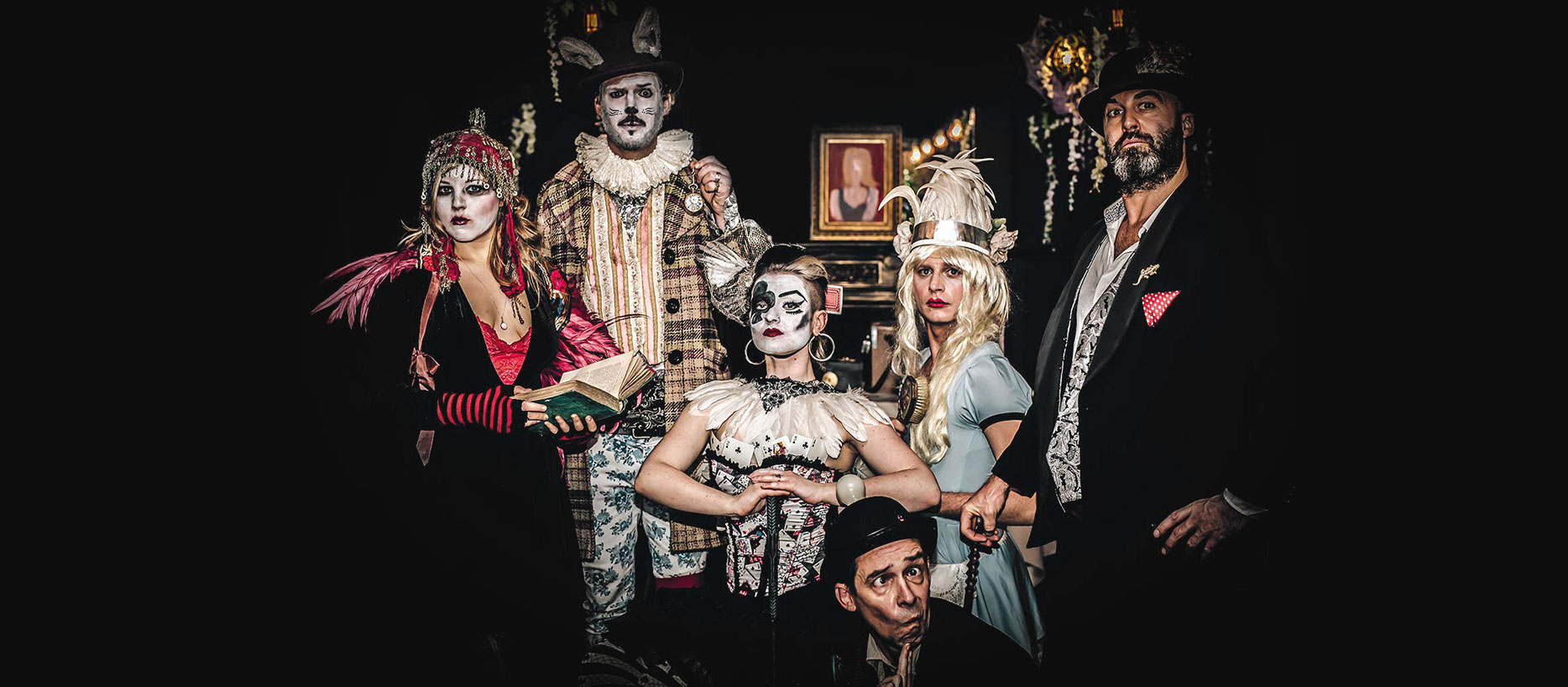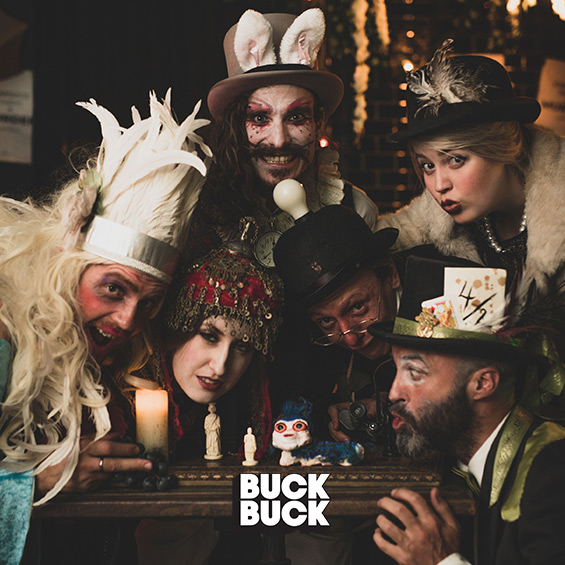 Wonderland's pop-up immersive theatrical escape room game now playing in London.

The Hunt for the Smoking Caterpillar
Solve clues from curious characters and contraptions. Gather golds, gamble, bribe and blackmail your way to victory!

Entertains up to 24 per game
£25 pp / Exclusive team day hire also available on chosen date
Tickets available at our London residency, The Owl & Hitchhiker
Wonderland's pop-up immersive theatrical escape room game now playing in Brighton.

The Hunt for the Smoking Caterpillar
Solve clues from curious characters and contraptions. Gather golds, gamble, bribe and blackmail your way to victory!

Entertains up to 24 per game
£17 pp / Exclusive team day hire also available on chosen date
Tickets available at our Brighton residency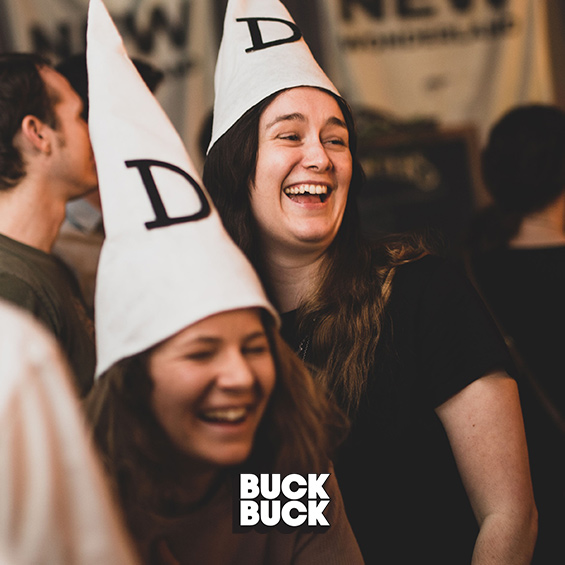 Alternative acts that greet and mingle, challenging guests with games at your event.

Take on mystery boxes, clues, contraptions and challenges from playful characters.

Walkabout acts and games customisable for any sized event. We can even bring the Smoking Caterpillar and his clues.
Ideal for parties, weddings, corporate functions, team away days and festivals.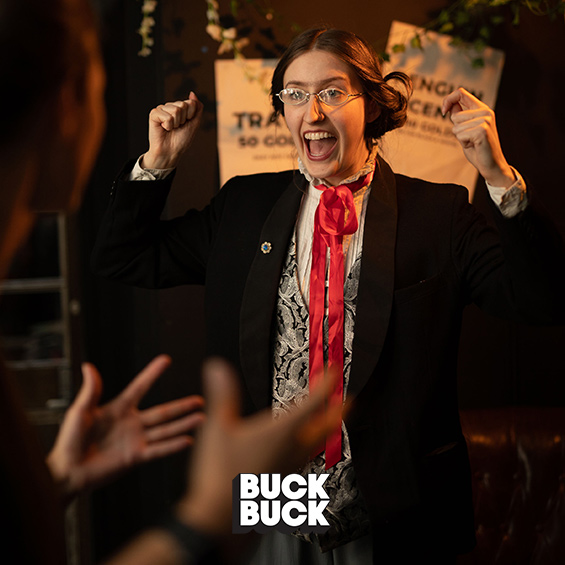 Get your team out for a day of fun challenges with our game making expert.
Whether you're after some light invigoration or fast paced out the box brainstorming, we'll facilitate your team building day with escape room challenges, games and exercises designed to re-energise your team.
Get a free creative consultation with our team building professional.
The FUN.
The whole FUN.
And nothing but the FUN.
Our event games and characters combine escape rooms, immersive theatre and murder mystery with fun fuelled challenges.
Ideal for weddings, parties, festivals and corporate functions, these pop-up games are available to entertain guests at any venue.
Multiple teams of 2 - 5
Up to 24 players per game
£25 pp
Ticket includes a drink and one hour of immersive New Wonderland gameplay.
Enlist your team via Design My Night
Live interactive games portable and scaleable for any event
Brand products and tailor made clues may be locked or hidden away and act as a reward for guests.
Actors improvise and adapt to all sorts of events and people with the goal of providing maximum fun.
Contact us to receive further information on our various event offerings.
Hire us for your event...
Keep in touch to find out about new games and events from our game creator
"I loved the characters, the hunting, the blackmailing elements etc. It was WOW! In fact, one of the best immersive, funniest hunting experiences I have done."
Joanne Mortlock - Love Popups London